Discover more from Front Row & Backstage
"The best music history writing online!" says Mike Degen of "Deeg's Poems" on Substack. It's rock, records, and radio, as we go behind the scenes of my years in FM rock radio and the record biz in the '70s & '80s!
Tune Tag #1 with DJ Val: "Love in Your Eyes"-Eno, Pond, Frampton, Gabriel
Creative song volleys ensue as DJ Val's Track du Jour does battle with FRONT ROW & BACKSTAGE! What song would YOU have chosen?
Recently, I was asked by Valerie Dee of DJ Val's Track du Jour to engage with her on her "creative tune-ery" game of Baton, a fun and creative song tag! Like All-You-Can-Eat-Shrimp, I couldn't resist!
Related: More Tune Tag!
She began by sending Track #1 with some commentary. All of her tracks were ones I'd never heard before, so after a first-listen, I'd choose a track to send her (usually her first time hearing, too), with commentary, as well.
Ideally, each track we'd send the other would have some tie-in with the one we were sent! Whether thematically or musically, the challenge would be to pick a common piece for a song to send to the other. In some cases, I chose related musicians who had a connection to the song Val sent.
It's fun, and a game you can play with your friends! Play along: Which song would you choose to follow each one?
Spotify and YouTube Playlists of all ten songs used in our Baton Game can be found below, with each song also featured as we present them, in order:
val: track #1: interstellar love by the avalanches w/leon bridges
i volleyed this track over to brad as the first song for several reasons.
besides the fact that it's a long-time favorite and i think everyone should hear it at least once, it starts off with a sturdy, emotional rise. its eclectic sound then pushes forward with both force and delicacy until it ends on a clean & tidy outro. a good starter and a great song.
most importantly: like a platter of hors d'oeuvres, it had multiple themes for brad to pull from. sonically, lyrically, atmospherically – i wanted to see what sort of association he would pluck out of the track.
Brad: Track #2: "On My Way" by Chris Rainbow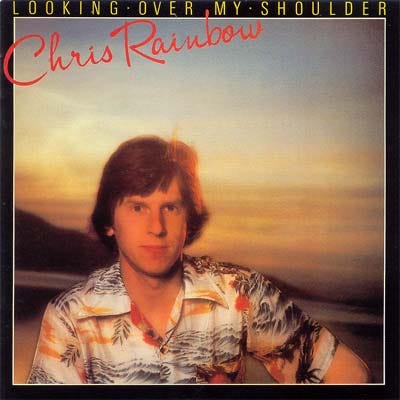 I noticed Val's first song (which I'd never heard before) had a sample from a song with which I was well familiar: "Eye in the Sky" by The Alan Parsons Project from the '70s. It would've been too easy to follow with one of his, and while I wasn't motivated to follow with a thematically-matching song, I chose related personnel!
As it happens, Chris Rainbow (whose 1975 UK-import album...I'm stateside...Home of the Brave, I used to own, and love) provided backing vocals on Parsons' 1982 "Eye in the Sky" song sampled by The Avalanches! Hence, Rainbow's own "On My Way." Parsons and his recording partner, Eric Woolfson, used to call Rainbow (who passed away in 2015), "The One-Man Beach Boys."
val: track #3: toast by pond
seems we're running with the "ascension" theme! on my way and toast both give me a strong image of someone reflecting and accepting their immediate demise while also having a bit of a "well... cheers! " moment before they go.
Brad: Track #4: "Everywhere You Go" by Taxiride
As Valerie served me an Australian band, I decided to choose one from clear on the other side of the continent, Taxiride, and their 1999 track, "Everywhere You Go," from their debut album, Imaginate. I wrote about that album here:
Guitarist/singer, Jason Singh (above), wrote me a note after reading my article: "Thanks, Brad...you made me remember how good we used to be!"
val: track #5: come running (to tie your shoe) by brian eno
"life's too short to be away from you" themes from toast -> "i'll come running (to you)" themes from everywhere you go -> "i'll come running to tie your shoe"
a wonderful flow between shared themes and common words!
Brad, Track #6: "Silent Running" by Mike + The Mechanics
Here, I went thematic, using Eno's "I'll Come Running" to pair with Genesis guitarist, Mike Rutherford's "side band," Mike + The Mechanics' "Silent Running," from 1985.
val: track #7: sons & daughters by the decemberists
silent running: teach the children quietly / for some day sons and daughters / will rise up and fight while we stood still
sons & daughters: take up your arm / sons and daughters / we will arise from the bunkers / by land, by sea, by dirigible / we'll leave our tracks untraceable now
aside from "sons and daughters" being the common link, i liked the idea of following up a song about an older generation preparing children for war with a song about a new generation's optimism.
Brad, Track #8: "More Ways Than One" by Peter Frampton
To follow The Decemberists' "Sons & Daughters," I again went with a "related" artist, Peter Frampton, and one of my favorite solo albums by him, 1989's When All the Pieces Fit, and his "More Ways Than One" song, co-written by Frampton and former Rembrandts member, Danny Wilde (who also sings backing vocals on the track), one of my favorite undersung vocalists.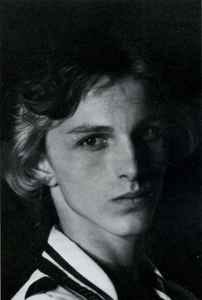 Why Frampton, and how on earth is he related to The Decemberists? According to Dave Maher of Pitchfork: "In November 2006, the band encouraged fans to create a music video for the band's single, "O Valencia!" using footage of the band in front of a green screen.
On his Comedy Central program, Stephen Colbert started a mock feud with the band ["Stephen Colbert vs. The Decemberists"], claiming his "green screen challenge" came first; the band disagreed, claiming theirs was first. The "feud" culminated in a December 20 guitar solo competition on Colbert's show, with lead guitarist Chris Funk representing the band.
"After Colbert feigned a hand injury, Peter Frampton took over for Colbert and won an audience vote."
val: track #9: i look to you by miami horror, kimbra
i read the line "i believe there are more ways than one" as the thesis behind silent running /sons & daughters; the war still happened, but the future generation broke the cycle and carved a new path. i wanted something that emphasized the future, so i went digging and stumbled back onto this track i hadn't heard in awhile. a perfect fit!
i look to you / future, we've found / to stay here / on higher ground / i look to you / i want to change / the future as i look into your eyes
Brad, Track #10: "In Your Eyes" by Peter Gabriel
Following Miami Horror's "I Look to You" was easy (and I decided to FINALLY attempt a thematic connection!): As the Miami Horror song focused on eyes, I chose one of my favorite "eye" songs to counter, with former Genesis lead singer, Peter Gabriel and his "In Your Eyes" from 1986.
Related:
val's final thoughts:
brad's use of in your eyes as the final track made for a cherry-on-top conclusion of this playlist's running theme – the power of love in many forms and with its many nuances - and it was a smooth segue back into interstellar love! a perfect loop!
For the entire Baton Playlist on Spotify, here ya go:
Visit
DJ Val's Track du Jour
on Substack, & please consider subscribing:
FRONT ROW & BACKSTAGE is a reader-supported publication. To receive new posts and support my work, consider becoming a free subscriber! To receive new posts, support my work, and receive up to TWO EXCLUSIVE BONUS GOLD PASS POSTS a month, please consider upgrading to a Monthly (only $5) or Annual (just $45) Subscription! Thank you!